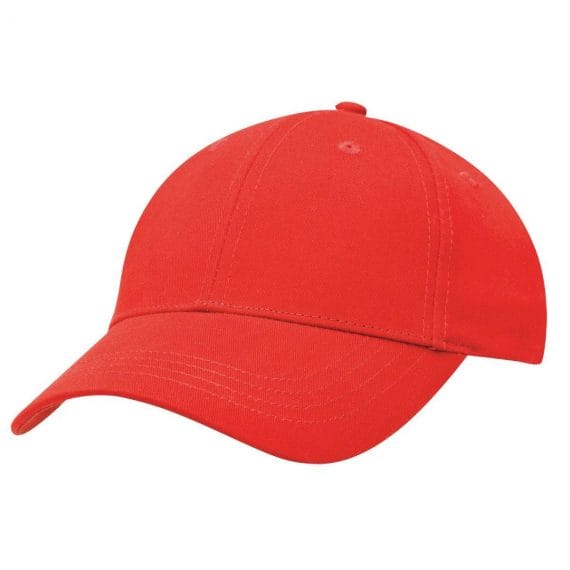 The Ezycaps Kids Twill Cap is one of the best choices you can make when it comes to picking a straightforward and stylish option for a promotional campaign. It is a wonderful kids' hat with all the features of comfort, style, and quality you can expect, especially made for happy, sunny days.
It comes in two colours; red and sky blue, and it offers maximum durability, quality, and an astute protection from nasty sunrays. We also offer you the unique choice of printing any logo, message, or idea you might have, for any promotional purposes and organizations. It is the ultimate in kids' headwear and style.
Great Choice For Schools and Kindergartens
The Kids Twill Cap is regarded as a top-notch choice, and it's ideal for kindergartens, clubs, community groups and organizations. Also, the Kids Twill Cap is the perfect cap for any sporting events and local games, a fantastic clothing item which goes well and is appropriate for any events. It's especially made for the young sports fans and keeps the sun off of their little faces, while at the same time promoting your brand or company logo.
It offers maximum comfort and stability, and features a Velcro fastener to fit head sizes from 51cm to 55cm. The cotton twill material fits perfectly with comfort and the embroidered eyelets ensure high-quality. The cap goes well with embroidering up to seven colours. Any idea you might have for your company logo or message will be transferred to the cap very visibly and will stay for a long, long time.
A Promotional Tool for The Ages
These hats are a great promotional merchandise tool, or perfect for giveaways and marketing activities. Budget friendly and a great way to promote your brand, our branded Kids Twill Cap will ensure your little supporters won't miss out on supporting their favourite sporting team, and ensures that your brand will be in front of many more eyes, bringing awareness to your brand.
Plenty of space where you can print your company or team logo. This is an absolutely fantastic promotional item for any businesses, companies, and offices you might have, as well as sporting events and clubs. It is one of the more stand-out products which guarantees catching the attention of any customers or friends.
Kids Twill Cap